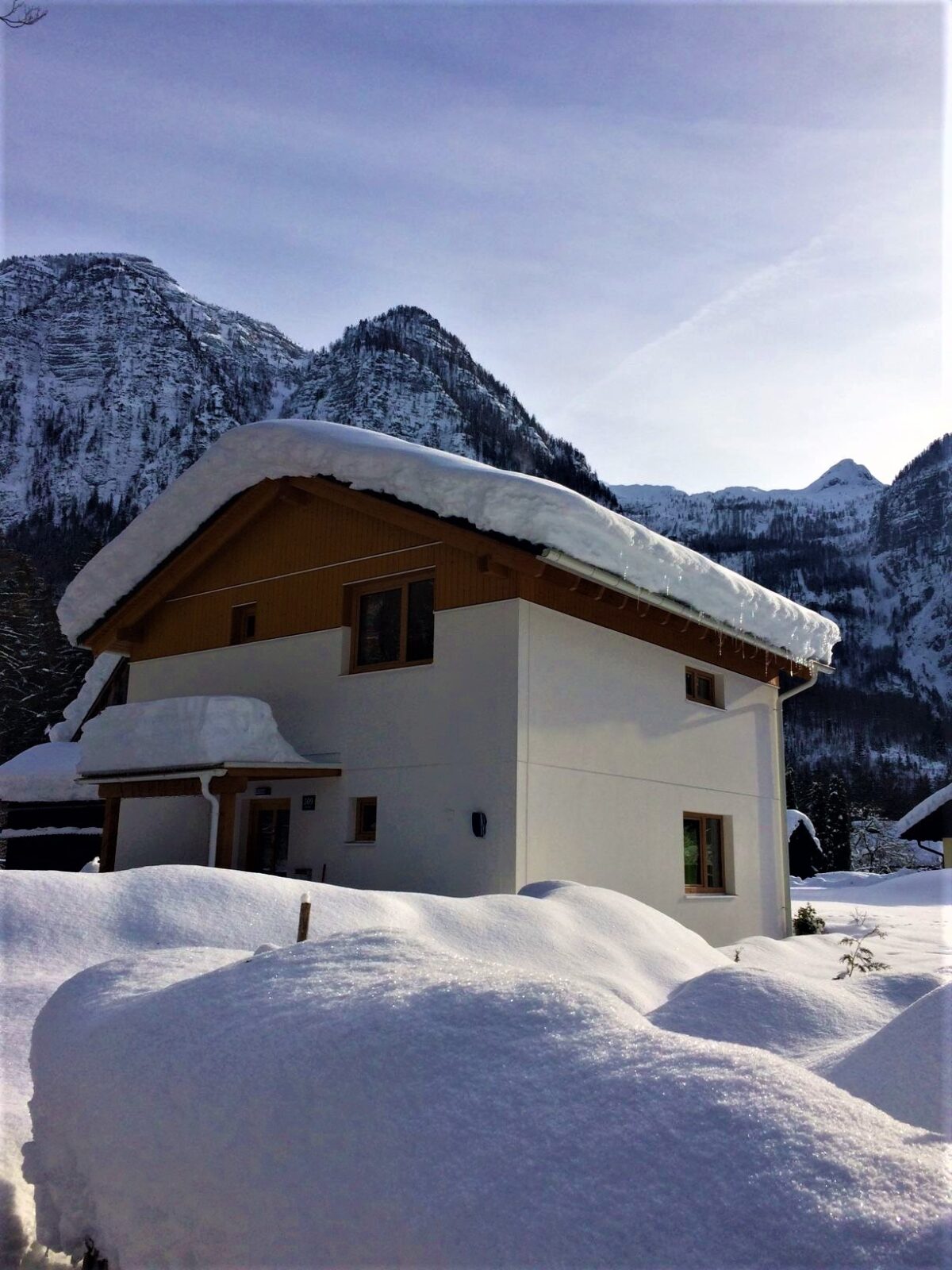 CHALET OBERTRAUN
A new house in Obertraun, accommodation for 8-10 people for 268 Euro per day, plus
cleaning fee 70 euro, + village fee 3,00 euro/day. The price for smaller groups will be offered
individually.
The house has 3 separate bedrooms /2+2+4/ and two kitchens with a living room, 3x WC, 2x
bathroom, TV, WIFI, a small dishwasher, a microwave, and an oven in the kitchen. You can
use the garden, with an outside seating and a small barbecue.
It is also suitable for families with children. There is a trampoline outside, a big garden and
you can hide the bikes in the barn. The house is about 20 min by foot from the lake Hallstatt
Lake and 5 minutes from the river Traun, which is always fine for a cold dip during a hot
summer. The house stands in the quietest part of Obertraun, and with regard to the
surrounding inhabitants, not quite suitable for hosting large parties.
For reservations, send an email to: info@alpen-aktiv.cz
APARTMENTS
The 2+1 loft apartment has two separate bedrooms, /bed 180cm + one bunk bed/, an
equipped kitchen, a sitting area with TV, strong WIFI, a bathroom, and a second separate
toilet. The ground floor offers space for shoes, skates, an umbrella, coats etc., with a shared
hallway. Bicycles and skis can be stored next to the house in the barn. The apartment has
two parking spaces.
The price depends on the number of people. The accommodation is suitable for 4 to 6
people. Plus a one-time cleaning fee of 40 euro, and a municipal fee of 3,00 euro / per day /
per person (15+ yrs) must be paid additionally.
4 pax / people ….. 128,- euro / night
5 pax / people ….. 140,- euro / night
6 pax / people …. 155,- euro / night
---
---
The ground floor apartment 1+1 has one separate bedroom with a double bed /160cm/ and
a separate kitchen with an extra bed for two people; there is also a bathroom, a separate
toilet, TV, WIFI and a living room combined with the kitchen. From the kitchen it is possible
to go directly outside towards the terrace and the garden. Plus a one-time cleaning fee of 30
euro, and a municipal fee of 3,00 euro / per day / per person (15+ yrs) must be paid
additionally.
2 pax / people …… 100 euro / night
4 pax / people ……. 120 euro / night

KEEP IN MIND:
it is best to ask for the price via email, it may vary from time to time due to seasons and
time of stay – personal contact via email guarantees the best possible price. You will receive
an answer within a short time.
the house is wooden and new, it is not suitable for a stay with pets
KONTAKT
Alpen-aktiv
info@alpen-aktiv.cz
+420 607 618 556
www.alpen-aktiv.cz
Skip back to main navigation